Hosting the Hosts (in German)
The Igeho podcast for professional hosts.
At eye level, witty and informative, the hotelier and very well-connected gastronomy expert Andrin Willi talks to successful hosts - from the gastronomy, hotel industry, nightlife, community catering and consulting. Far away from the recording studio, conversations about the latest news, trends and changes in one of the most exciting industries there is originate. The Igeho podcast "Hosting the Hosts" is published on the second Monday of each month.
Listen now on SpotifyListen now on Apple iTunesListen now on web player
The Host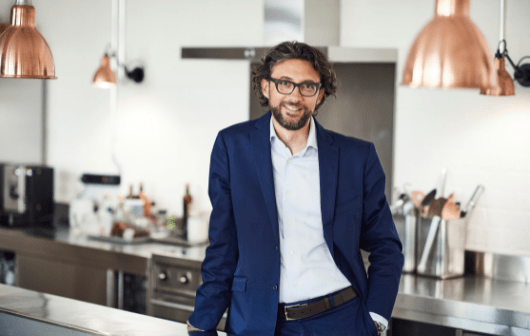 Andrin Willi is a gastronomy expert, federally certified hotelier-restaurateur (HF SHL) and independent content creator. Among other things the experienced radio man also works for the SRF1 program "A Point".
As former managing director and editor-in-chief of industry-important trade magazines such as Marmite, Salz & Pfeffer and Vinum, he has been able to build an extensive network in the hospitality industry over the past 20 years. The ideal host, then, for our podcast "Hosting the Hosts".